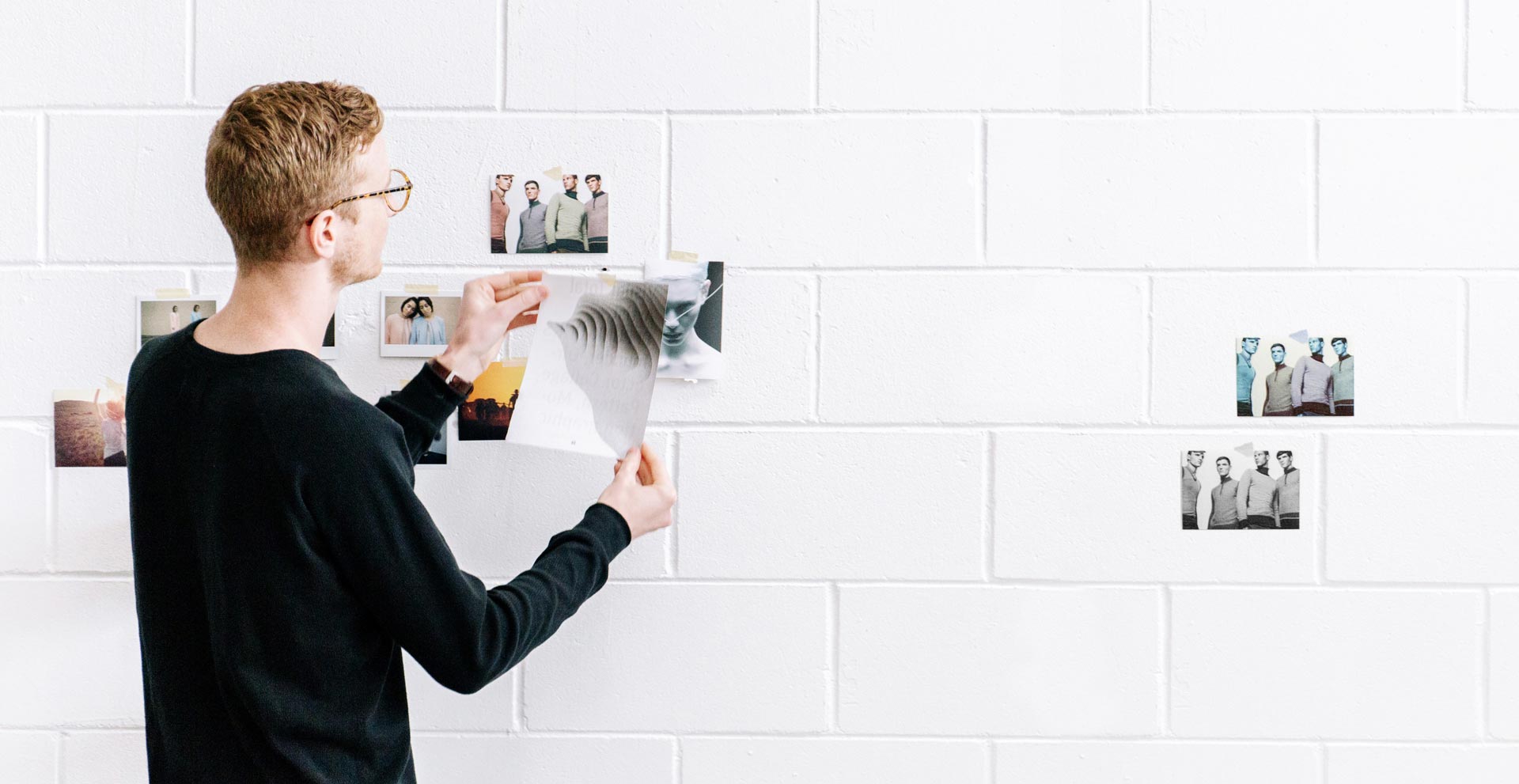 How to brief your agency
It is all in the briefing!  
A good agency will work with you to identify your marketing and communications objectives going through a structured approach in order to learn about your business and work out the best way forward to communicate your messages.
However, it is always a good idea to know what you want in the first place before engaging with a marketing agency. Knowing your business vision, values, challenges, ambitions, competitors, and market sector, is crucial to being able to give your agency a considered brief which will ultimately give you a better opportunity to reach your goals.
Why do I need marketing?
Good marketing is the foundation of a successful business.
Marketing permeates everything in our day to day lives, from what we wear, what we eat, to the websites we use, and the ads we see. Marketing profoundly affects everything we do.
Kotler and Keller state that; 'Successful marketing is a never-ending pursuit.' In order for marketing to run effectively, it is something that you have to keep working on. Implementing one element of a communications plan will be very short-lived and not necessarily give you the results that you are looking for. Marketing should be reviewed in line with your business plan to make sure the messaging that is promoted is on-brand and reflects the ambitions of your company.
In order to communicate with your market sector and stand out from your competitors you need to have your brand visible and that is why you need to engage with marketing.
Getting to know you
When we work with our clients we really want to understand their business as this forms the basis of our marketing audit and ultimately our brief going forward to work from.
For any marketing to be effective we need to understand a company's mission, goals and corporate strategy.
Mission statement: 
This should cover the following elements:
Company goals: 
These can be short or long term and are most likely to include:
Corporate strategy:
A strategy will determine the means for utilising resources in the areas of production, logistics, finance, research and development, human resources, IT, and marketing to reach the company's goals.
Any marketing that is undertaken should reflect the aims and ethos of the overall corporate plan which covers the mission statement, goals and strategy.
Situation analysis: 
When looking at your marketing and reviewing it or compiling a strategy for the first time it is useful to employ a SWOT analysis of your company.
The SWOT analysis has the benefit of placing an organisation's strengths and weaknesses in the context of the identified opportunities and threats, so implying the extent to which an organisation is capable of leveraging an opportunity or fending off an apparent threat. It is an effective scene-setting tool.
Strengths – on which to build
Weaknesses – to rectify
Opportunities – to consider
Threats – to address
Having all this information to hand then allows your marketing team or agency to fully understand the company and how it should be communicated to its target market.
This will then fed into a briefing document that gives us a blueprint to work from and share with the team.
What is covered in a briefing document?
A briefing document should not be a brain dump! It should pull on relevant information and present it in a logical format.
Try to keep to the KISSS Rule: Keep It Short, Straightforward, and Succinct.
Background – what is the current state of play?
This is a series of key points that allow the reader to understand the 'current state of play'. Fuller background reading can be provided separately (e.g. brochures, website, product samples, etc.)
Competition – An idea of where your business, product or service ranks in your market place
An idea of where you are ranking in your market place and your main positioning ranks of the major competition. Or a list of similar companies if no real competitor exists.
Objectives – What are we trying to achieve?
What are you trying to achieve through the promotional activity?
Marketing objectives – these are measurable objectives, i.e. increase in market share, increase in website traffic, increase footfall to a showroom, etc
Communications objectives – What messages do you want to convey? Communicate the strengths, services, product/s, ethos, brand messages, etc
Strategy – How we are going to succeed?
Proposition – the main overall message to be communicated, the major communications theme.
Key messages – Additional points
Any supporting messages. Those points that need be additionally made. You may think of them as copy points or paragraph headings.
Target market/audience – whom you want to reach with your message
The industry sector and/or individuals at whom the promotional message is aimed.
It is vital to have a clear idea of the audience you are trying to reach otherwise the promotional activity recommended and /or design concepts created may be totally inappropriate.
Job titles (where available) are a useful means of differentiating the profile of the target market.
Budget – An indication of the expenditure parameters
We appreciate that you might not always want to divulge this but in order to get an appropriate proposal from an agency, it is good to be able to give a guide as to what budget you have to spend. It may be that your requirements don't fit the budget, in which case we can then advise on best alternative to still achieve your objectives.
Requirements – An indication as to what level of visual is required, if more than one item is needed, are visuals needed for all items?
Creative guidelines – Do you have any house style guidelines?
Access to logos, colour palette, etc; corporate guidelines; tone of voice guidelines; existing marketing materials; examples of what you want.
Desired response – what response is needed
You may want potential customers to get in touch via telephone, fax, email etc to find out more information.
Or it might be an intangible response (i.e. raising corporate awareness)
It is important to know what sort of response you are after so that it can be catered for in the design and copy.
Timings – Time scales, deadlines for end deliverables.
Getting results
Working through these elements ahead of writing your own brief or briefing an agency will mean you have all the facts at your fingers tips that will help to mould the outcomes of your brief. Whether promoting a company, product, or service having this information to hand will help to keep your messaging on brand.
The simple premise of marketing is that to be successful, any organisation must understand its customers' requirements and satisfy them in a manner that gives the organisation an edge over its competitors. Consistent review and tweaking of your communications plan will give you better results and keep your customers engaged.
We work in partnership with our clients in order to fully understand their business and to feel part of it, but most importantly to be able to deliver the right creative applied to the right marketing materials to get the right results.